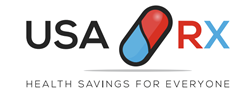 MIAMI (PRWEB)
September 07, 2022
These days, health and well-being certainly take center stage in the minds of many. With much of the population working from home, there has even been a focus on our mental health and well-being. However, finding reliable information about our health online can be a bit tricky. USA Rx is already established as a trusted marketplace for consumers seeking information about their health and medications. As such, they are a great place consumers can turn to when looking for accurate, unbiased health, wellness, and drug information. They also take pride in helping consumers save a lot of money on otherwise hugely expensive medications.
Today, through the partnership and acquisition of Pharmacists.org by United States Rx, they continue to expand their verticality in the pharmaceutical space. Pharmacists.org will be a place where consumers can find information about their health, wellness, medications and prescriptions. In addition to this, Pharmacists.org plans to create a nearby pharmacy finder. This tool will help consumers locate in-person and online pharmacies that are right for them. This feature should also help improve price transparency in prescriptions.
With this partnership, USA Rx seeks to continue to establish its authority and trust among consumers as a transparent and informative hub for all things health, wellness and medication. Already serving more than 16 million people, USA Rx hopes the acquisition of Pharmacists.org will help them reach and help even more people nationwide.
###
About USA Rx – USA Rx is a digital health marketplace providing prescription savings for the hundreds of millions of Americans who want to spend less on their medications. Simply search for a drug and find free coupons, digital pharmacy specials and more.

Share the article on social networks or by e-mail: