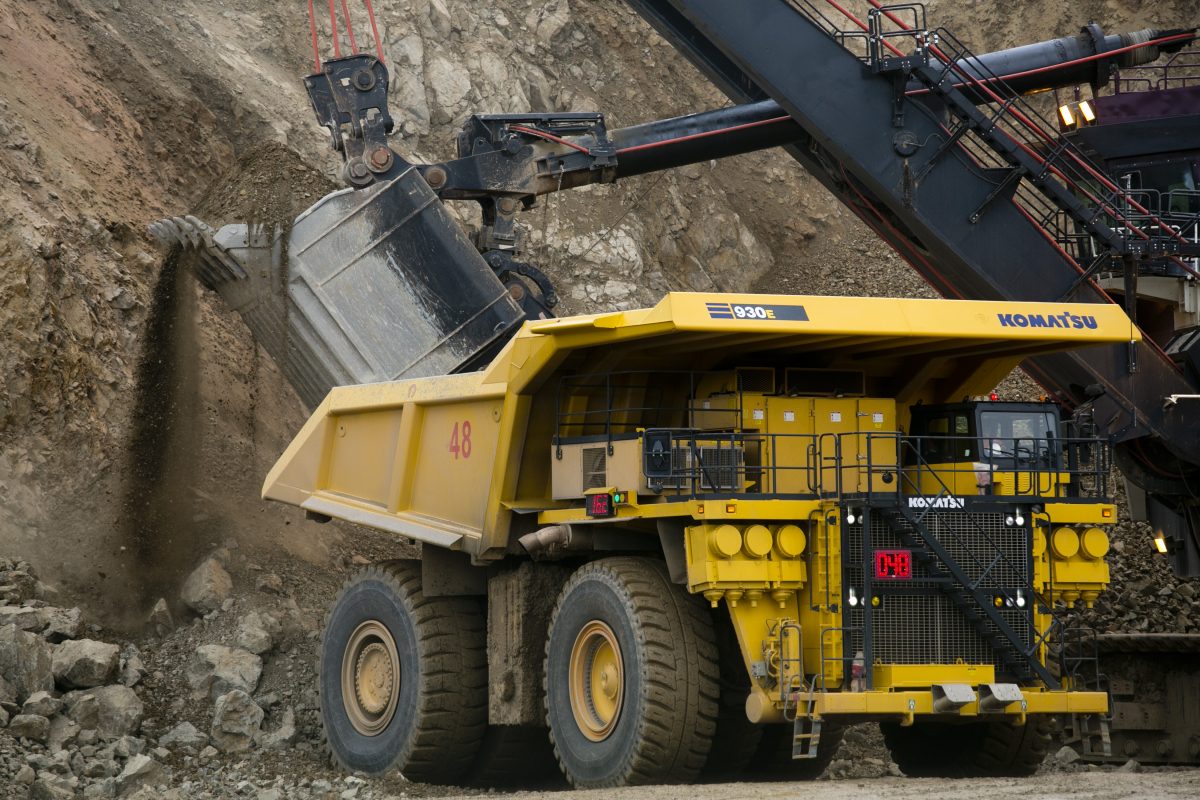 South Korea is seeking to strengthen cooperation with mineral-rich Mongolia to reduce its dependence on China.
South Korean Foreign Minister Park Jin visited Mongolia from August 28 to 30 and met with his Mongolian counterpart Batmunkh Battsetseg.
The South Korean visit comes amid rising international tensions, including US-China friction and the Russian invasion of Ukraine.
During Park's visit, the two nations agreed to actively enhance cooperation on global supply chain issues, especially regarding rare earth elements.
"(We) will actively push for cooperative measures to be taken to achieve synergies from the combination of South Korea's infrastructure and those minerals and resources, abundant in Mongolia, such as rare earths for semiconductors and high-tech displays, and rare metals for batteries," Park said at a joint press conference after his Aug. 29 meeting with Battsetseg.
Park also delivered a handwritten letter from South Korean President Yoon Suk-yeol to Mongolian President Khurelsukh Ukhnaa, in which he expressed hope that South Korea will strengthen cooperation with Mongolia.
In response, the Mongolian president said "cooperation with South Korea is a top priority for Mongolia."
Mongolia, located between China and Russia, is one of the ten most resource-rich countries in the world. The country is important in the context of the restructuring of South Korea's global supply chain.
Since Korea established diplomatic relations with Mongolia in 1990, the two countries have steadily expanded their cooperation in the fields of economy, trade and culture.
The bilateral relationship was transformed into a "strategic partnership" in 2021.
China dependency
Currently, the main minerals used by South Korean companies, such as lithium, cobalt and graphite, come mainly from China.
South Korea's move with Mongolia is also seen as a response to the US Inflation Reduction Act which stipulates that from 2023, when tax credits take effect, 40% of minerals reviews used in car batteries must come from the United States or from a country with which it has a free trade agreement. This percentage increases every year until 2027, when 80% of critical minerals must meet the requirement.
South Korea fears that it will not be able to benefit from credits from the United States if it fails to abandon its dependence on China. Moreover, South Koreans also fear that Communist China will militarize its resource supply, which poses a threat to Korea.
Bank of Korea monthly survey statistics released on June 30 show that South Korea's average dependence on China for imports of key minerals such as copper, aluminum and zinc reaches 67%.
The Korea Chamber of Commerce and Industry also released a report in early August, noting that China's import dependence for raw and intermediate materials has increased significantly in key industrial sectors such as batteries and semiconductors. drivers. Among them, imports of two key raw materials for battery manufacturing, lithium oxide and lithium hydroxide, reached $1.17 billion in the first half of this year, exceeding 2021's total imports by $560 million.
According to statistics from the Korea Trade Association in late August, Korea's dependence on imports of raw materials for car batteries has increased in recent years, with 64.9% of lithium hydroxide imported from China. in 2018, rising to 83.8% last year, and 84.4% from January to July this year. During the same period, the dependence of cobalt imports on China increased from 53.1% in 2018 to 64% in 2021, and then to 81% between January and July this year.