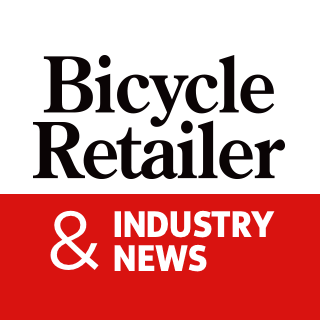 BOULDER, COLO. (June 29, 2022) – PeopleForBikes, a national cycling advocacy organization and trade association for the American bicycle industry, is pleased to announce SHIFT'22, taking place October 18-20, 2022 in Bentonville, Arkansas , the self-proclaimed "Mountain Bike Capital of the World." Surrounded by a week of can't-miss cycling events, including a UCI World Cup cyclo-cross race, Outerbike Bentonville and the Life Time Big Sugar gravel race, PeopleForBikes brings the bike industry together in the northwest Arkansas for SHIFT'22, a dynamic peer-to-peer gathering to share and discuss the bold ideas and challenges that unite the bike industry to make cycling more and better nationwide.
"As the mountain biking capital of the world, Bentonville, Arkansas is the best place to host a bike industry conference like SHIFT'22," said Kalene Griffith, President of Visit Bentonville. "The culture of our welcoming community is built on creativity, and we invite everyone to embrace the exciting advancements and cutting-edge work happening on and off our trails and bike paths."
PeopleForBikes, with more than 300 supplier members and 1.4 million grassroots supporters, hosts the SHIFT'22 conference to collaborate, lead and realize the collective bicycle industry vision for better bicycling across America. For three days, attendees will network, attend educational sessions, and ride world-class mountain and gravel trails, exploring lush forests and scenic roads in northwest Arkansas. "No matter what you do in the world of cycling, your voice is crucial to the future direction and success of our industry," said Jenn Dice, President and CEO of PeopleForBikes.
"Bentonville is a model for what we know bicycling can look like in cities across the United States, and we can't wait for the entire industry to experience the magic of Northwest Arkansas – the trails, the people, natural beauty. This conference is designed for anyone in the industry who wants to grow and make a difference in cycling. SHIFT'22 isn't just another bike conference, it's creating the bike industry we want see."
At the event, the seven PeopleForBikes sub-committees and working groups will meet for the first time in three years in person to address the most significant challenges and opportunities facing cycling and the bicycle industry in a immersive workshop setting.
"We are fortunate and grateful to have over 160 of the best and brightest minds in the bike industry on our sub-committees and working groups – expect big announcements and key learnings in Bentonville" , said Ravi Rajcoomar, vice president of the Business Network of PeopleForBikes. "We will have general sessions, immersive in-depth tracks, inspiring discussions and plenty of time to cycle with industry colleagues."
The conference will focus on leadership and development through three immersive tracks:
● Diversity, Equity and Inclusion: Creating a welcoming culture within the bike industry and community and having the difficult conversations that get us there.
● Sustainability and Climate Initiatives: What it really means for our industry and the steps we need to take to create a greener, healthier future.
● In America: The post-pandemic reinvention of US-based manufacturing and assembly fostering disruptive innovation.
"We designed the conference to address priority issues for the industry and key to our future," Dice said. "How can we make the bicycle industry an attractive, long-term career choice for our diverse colleagues? How do we nurture, sustain and grow meaningful and effective DEI initiatives? How do we build more sustainable products and explore manufacturing and assembly in the United States? Bikes are a climate solution, but our manufacturing is not – let's tackle these big challenges together."
For questions regarding involvement in SHIFT'22 or the rest of PeopleForBikes' 2022 bike leadership event series, please contact Ravi Rajcoomar, VP of PeopleForBikes Business Network, at [email protected]
About PeopleForBikes
PeopleForBikes makes biking better for everyone by uniting millions of Americans, thousands of businesses and hundreds of communities to make every bike ride safer, more accessible and more fun.