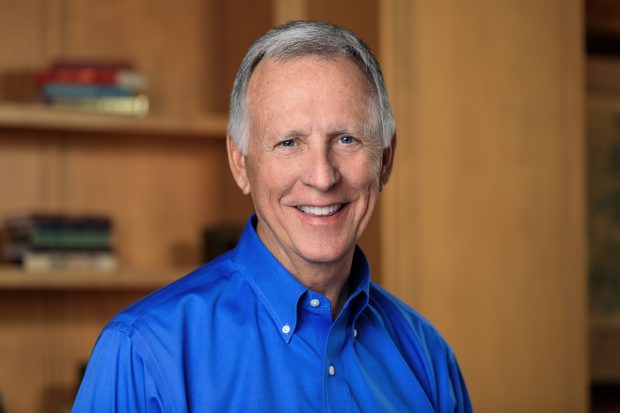 The Mountain West Credit Union Association announced Monday that its chief executive officer, Scott Earl, plans to retire at the end of June next year.
Earl has held his current position since the MCUUA's inception in 2011, when the Arizona Credit Union League, the Credit Union Association of Colorado, and the Credit Union Association of Wyoming agreed to merge into a single trade association. At the time of the merger, Earl was President and CEO of the Arizona Credit Union League, a position he had held since 2007.
He started his career in credit unions in 1982 as marketing director for the Utah Credit Union League. He has spent 22 years with this organization, the last 12 years as CEO. He also ran the Credit Unions for Kids program at the Children's Miracle Network and was vice president of league relations and disaster preparedness at CUNA.
According to MCUA, some of Earl's notable accomplishments include promoting the use of blockchain technology leading to the creation of CULedger, now Bonifii, which enables trusted digital transactions. He also explored new and innovative ways to serve credit unions in compliance, which led to a partnership with compliance solutions provider AffirmX. This partnership then led to the purchase of AffirmX technology along with seven other leagues and service organizations to create CU Risk Intelligence. Earl was also involved in the Credit Union Vendor Management CUSO originally owned by MCUA and eight Colorado credit unions, which was purchased by the league in partnership with CU Solutions Group and Leverage.
Early in his career, Earl was a member of the First Class of Developing Educators in 1982 and was instrumental in the early years of the DE program as a mentor and core staff member. The program is administered by the National Credit Union Foundation. And in 1997, he spent several weeks in Moldova working with a small international group to draft the country's first credit union law.
"The Board of Directors (MWCUA) expresses its deep gratitude for Scott's tireless dedication and service, not only to the Mountain West area credit unions, but to the entire credit union movement itself. even, "Chairman of the Board Todd Marksberry, chairman and CEO of the $ 3.4 billion Canvas Credit Union in Lone Tree, Colo., said in a prepared statement. "Scott's leadership, integrity and heart for our credit unions, our members and our communities have been an inspiration to so many credit union leaders over the years. And his legacy of servant leadership will have a lasting impact on our family of credit unions for many years to come. We thank Scott and wish him, his wife Bonny and their family the best in his retirement.
The MCUA board said in a prepared statement that it had appointed a search committee to determine the way forward for the league.
"I have been extremely blessed to work in such a meaningful and fulfilling movement throughout my career," Earl said in a prepared statement. "I have had many opportunities to work alongside colleagues whose passion and hearts have made credit unions what they are today, the consumer's best financial partner. I am proud of our efforts at the Association, having created a regional system of support and collaboration for our members. I am sure that the work we started with the formation of the Association in 2011 and over the past decade is a solid foundation for an exciting and bright future.
The MCUA represents member credit unions that serve 4.2 million credit union members and manage $ 65 billion in assets. There are approximately 137 credit unions across Arizona, Colorado, and Wyoming.