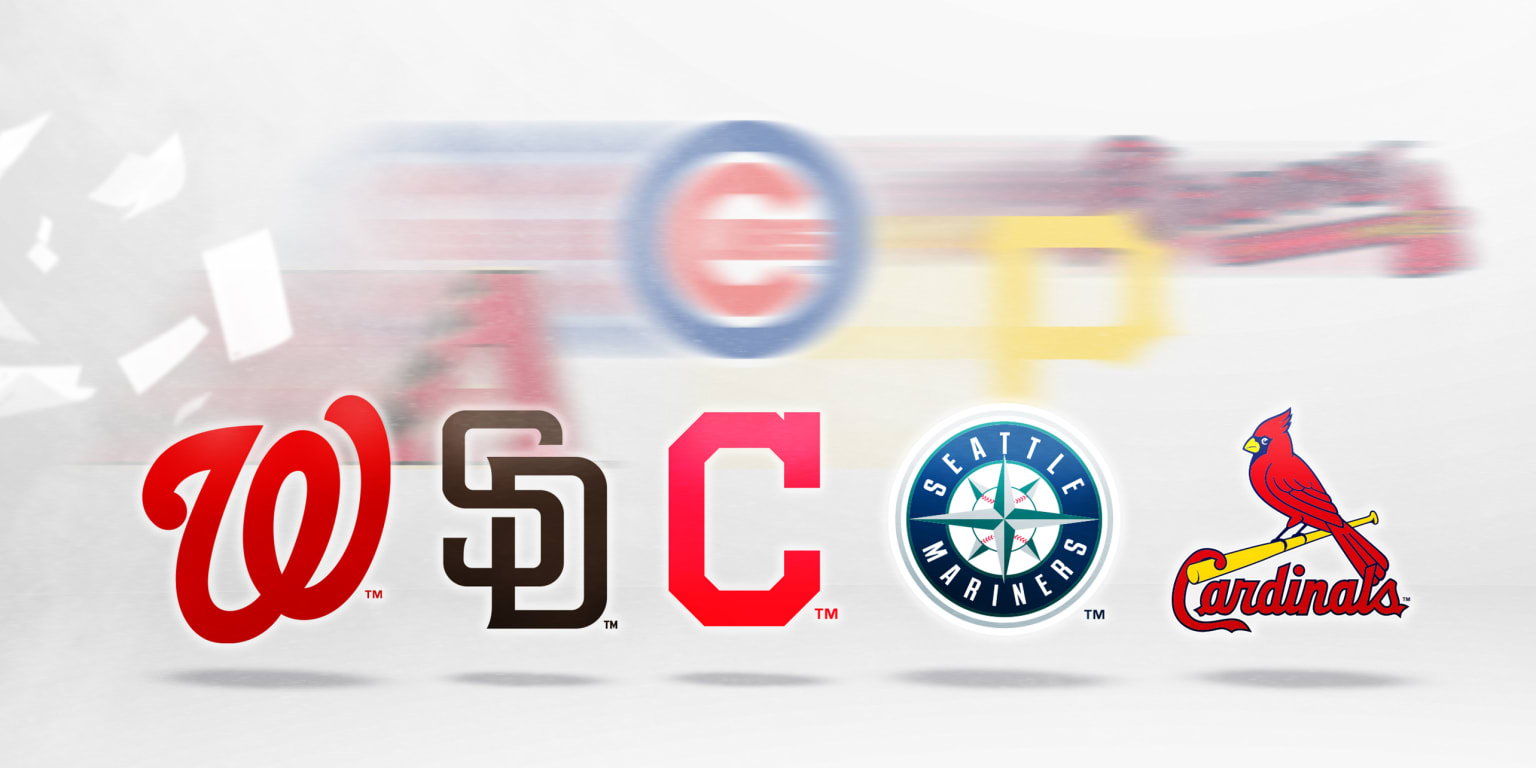 The trade deadline is going to be particularly active this year, and we'll all be scouring all the reliable sources of information we can find (and probably some that aren't that reliable) to unearth any possible rumors. It's fun: imagine players in other uniforms, or imagine that final key piece wearing our the team uniform, is why the trade deadline is so compelling. It is innocent and fun speculation.
But there are some teams that, on balance, maybe should avoid the fun this year. There are buyers there, and there are sellers there, but some teams, well, maybe it's just the best idea that they stay tight.
Which teams are they? These are the five teams.
Cardinals: The Cards have obvious and dire needs, first and foremost that they only have three starting pitchers right now, and one of them is Wade LeBlanc. (Which was pretty good, actually!) The bullpen has four decent rooms and it's a mess otherwise. And the offense has been spitting out for three years now. But it is the Cardinals: they never embark on a season! And with the Cubs ready to sell and neither the Brewers nor the Reds looking like world drummers, you can almost convince yourself to make a big push. The problem is, St. Louis' farming system is very heavy right now: many teams would be happy to give the Cardinals coins if they ditch Matthew Liberatore, Nolan Gorman, or Jordan Walker. But the Cards would be bananas for doing that when they've already released 8 1/2 games. The team will be hoping Jack Flaherty's return will prompt him for a push in the second half. But abandoning future stars for a long haul would be foolish. The Cardinals' terrible June may have doomed their 2021 season; there is no reason to take 2023 and 2024 away with that.
Indians: Terry Francona's team are certainly not short of needs. There are no young pitchers to call. The enclosure is a bit heavy. There – and you're never going to believe it – it looks like there is a hitting deficit. And Cleveland doesn't have to squint to consider itself a contender: the team has four games out of 0.500 and is in second place. The problem is, these are all the teams he's going to have to fight for a playoff berth with. Cleveland is eight games behind the White Sox in AL Central, and it's before Eloy Jiménez and Luis Robert return. The club are behind highly motivated and financially abundant teams like the Blue Jays and Yankees in the AL Wild Card race, not to mention the A's, Rays and Mariners. Cleveland has done well to keep their heads above water for so long. But trading future assets for a faint hope of running this year is a wild ride. Cleveland doesn't need to start selling its stars. But the time to make additions was in the offseason. It's too late now.
Sailors: There is a school of thought that Seattle is going to lead AL West in a few years. It sounds awfully presumptuous to think of it that way – Astros are Astros, As's never go away, and, uh, you know Mike Trout doesn't, do you? – but it is clear that the future looks bright for Seattle. But hey, the present isn't too bad either, actually: this is a third-place team, one with six games out of 0.500 and only 2 1/2 games on a Wild Card seat. But that has to be seen as found money for the Mariners, a team that has been outscored by 51 points and had more than its fair share of luck. The Mariners don't need to be sellers like they might have been if they were playing with their run differential. But there's no need to try and go all-in, or even slightly, on this happy little 2021 race. Think of it as a free ride in 2021: a season where your young players develop and learn to level up. major leagues and a springboard for future success, but not something you should lose too much a lot of perspective on. Luckily for Mariners fans, this seems to be exactly what the front office does.
Nationals: The NL East is a bit of a mess. The Mets would love to walk away, but their best players keep getting injured, like there's an injury gnome trying to take out all the stars. The Phillies are trying to make a run, but that bullpen box is still looming. The Braves buy like they're all-in, but Ronald Acuña Jr.'s absence makes it hard to believe. So it should be time for the Nats, right? Well, maybe. Despite all the hope you want in this team, and while you may believe that Juan Soto's swing has been totally frozen since the Home Run Derby, the Nats are still a bit behind, with a lot of teams to skip. . (And a better Marlins team than you might think right behind them.) Should they trade Max Scherzer? Probably not. But should they bottom out for 2021? It's difficult, especially if Stephen Strasburg can't turn back the clock yet, to make that point.
Padres: You know AJ Preller is just eager to move. And you got it! The Padres are through to the end this year which is one of the reasons they are so fun to cheer on. But… let's not get carried away. The Padres, despite all the good feelings, are still five games away from first and third. Will the Giants take a step back? Perhaps. But the chances that the Padres catch this break and catching the Dodgers falling on them are… well, they're pretty thin. The Padres, for all their fun, look like a Wild Card team right now. They could squeeze over that and win the NL West. But is it worth mortgaging the future to fight up there? This is probably not the case. The Padres will terrify the Giants or the Dodgers in the NL Wild Card Game. It was always going to be an uphill battle. This is probably where they should be, considering everything that hasn't been fully planned. Winning the division can take a big hit, and even if they do a big hit, it's far from certain that it will be enough anyway. But right now: They've got enough to be a playoff threat. And isn't that the point?