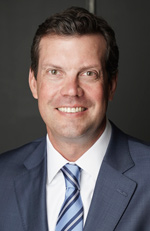 The Indiana REALTORS® Political Action Committee (RPAC) and the Indiana Builders Association (PAC) Political Action Committee have announced their support for State Senator Kyle Walker in his re-election campaign for the district. 31 of the Senate.
PRPAC is the political arm of the Indiana Association of REALTORS®, a 19,000-member statewide trade association whose members are involved in all aspects of selling, buying, exchange and/or rental of real estate in the State.
"Senator Walker works to ensure a robust economy in Indiana and has led efforts to improve quality of life and place in Indiana, all of which are important to a thriving real estate market," said Mark. Fisher, CEO of the Indiana Association of REALTORS. ®. "His sound, fiscally responsible leadership and focus on economic development will help strengthen our economy and promote thriving communities.
In the Senate, Walker supported the fiscally responsible and balanced state budget (HEA 1001) as well as a $1.1 billion income tax cut for Hoosiers, which – when fully implemented – will be tied to the nation's lowest income tax rate (HEA 1002). He is also the author of ground-breaking economic development legislation, including a new law to attract sporting, convention, and tourist events to Indiana that generate significant revenue and encourage investment. He also drafted legislation to help local communities leverage private investment to improve infrastructure (WED 166).
The Indiana Builders Association is a statewide trade organization representing Indiana's construction, renovation, and light commercial construction industry.
"Homebuilders play a vital role in the state's economy, providing families with the opportunity to realize their dream of homeownership and financial stability. Maintaining affordable housing across the state is more important than ever, as regulatory costs average nearly 25% of the cost of a home," said Rick Wajda, Chair of the Political Action Committee (PAC ) of the Indiana Builders Association. "We are grateful to Senator Walker for his proven leadership in the Senate and his commitment to the housing industry, and we look forward to working with him in the future as we strive together to 'Build a Better Indiana'."
Walker has been endorsed by several other business organizations, including the NFIB Indiana PAC, the Indiana Chamber of Commerce, and the Indy Chamber Business Advocacy Committee (BAC), as well as labor groups such as the Indiana AFL-CIO and the Indiana State Pipe Trades Association.
"Affordable housing is one of Indiana's key economic advantages that makes our state an attractive place to live, work and raise a family," Walker said. "I will continue to support policies that lower the cost of living and doing business, streamline regulations, and support a growing economy in Indiana."
Walker has also been endorsed by the Indiana State Police Alliance, Indiana Fraternal Order of Police, Fishers Fraternal Order of Police Lodge 199, Lawrence Fraternal Order of Police Lodge 159, Indianapolis Fraternal Order of Police Lodge 86, Indiana Fire Chiefs Association, and Indiana Professional CAP firefighters.
The district of Walker encompasses parts of Hamilton and Marion counties, including all fishermen and part of Lawrence. For more information, visit WalkerforIndiana.com.