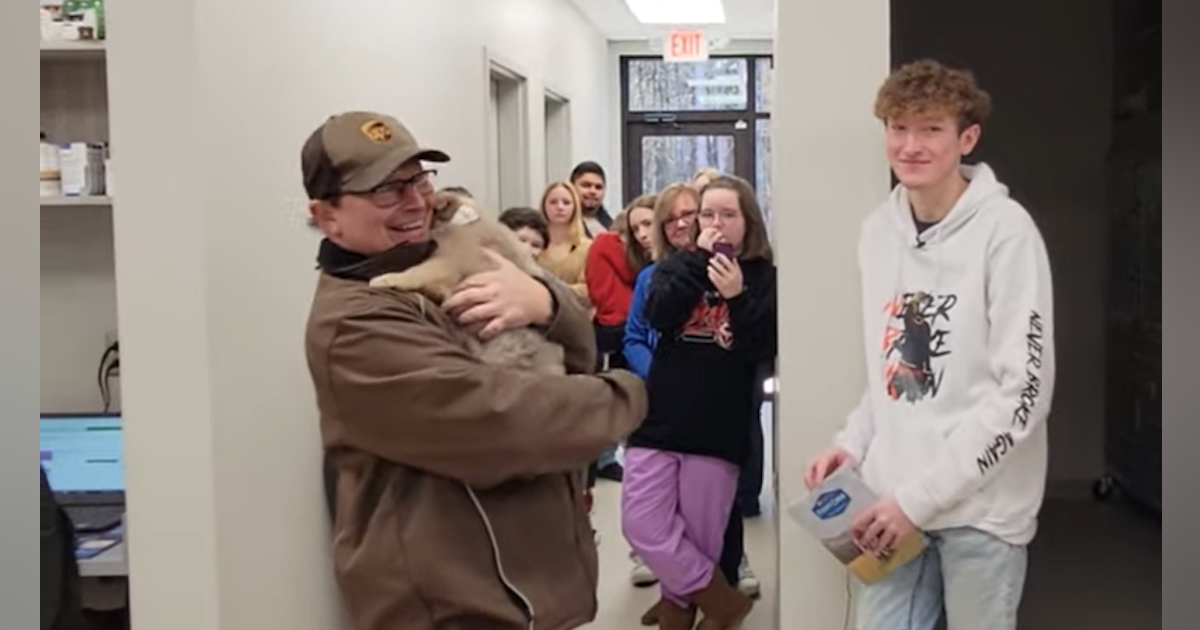 At the height of the COVID-19 pandemic, the trucking industry went above and beyond to help those in the community who needed it most through the shock of this time. As we approach two years of the first lockdown, this same community continues its fervor to give back to those in need. Here are five good things that happened in trucking this week.
KLLM Transport Services raises driver pay by 33%
KLLM Transport Services is increasing pay by up to 33% for its truck drivers and trainees coming out of its academy, while regional company drivers and independent contractors will see a 10% to 16% increase from next month.
According to KLLM CEO Jim Richards, it's about attracting good talent and recognizing their drivers for incredibly hard work. "Historically it's always been difficult to find good qualified drivers, and since last year it's become more and more difficult," Richards said. FOX Business.
Richards added that with the new pay structure, KLLM-trained drivers will take the job with the opportunity to earn around $70,000, at no cost to trainees for company-provided training. Before the hike, new drivers could expect to earn around $48,000. For novice drivers who are ready to really hit the pavement, literally, they could now be looking at between $120,000 and $150,000 in their first year of starting.
Richards says highway trucking is "one of the toughest professions in the country in terms of the conditions you face in addition to being away from your family and away from home, so it's hard work. ". He compared it to workers in the offshore oil fields who earn a lot of money, but the trade-off is living away from home for a while.
KLLM has been able to raise wages, says Richards, because it has been able to charge shippers more "at levels we haven't seen before", and the company wants to pass that on to its drivers. The CEO said KLLM was catching up after "a long time when we were unable to pay the drivers what they are worth".
Pilot Flying J partners with GNC to provide supplements to truckers
Pilot Flying J partners with global health and wellness brand, GNC, to provide five convenient, on-the-go essential GNC supplements at participating locations across the country.
The partnership will provide travelers and professional truckers with GNC Mega Men Gummy Multivitamin, GNC Men's Staminol Daily Male Performance Formula, GNC Melatonin 5mg, GNC Immune Defense Gummy and GNC Women's Multivitamin Energy & Metabolism at 645 participating Pilot Flying J Travel Centers.
"With the availability of these GNC products at Pilot Flying J Travel Centers, we are able to provide our customers with more convenient and accessible ways to put wellness first," said GNC CEO Josh Burris. . "Pilot Flying J is all about on-the-go convenience and with the introduction of our essential products, customers will have additional options to meet their wellness needs. We look forward to a long-standing partnership that will help support the trucking industry, professional drivers, local communities and Vivre Bien travelers."
Pilot Flying J is offering its customers an exclusive discount until February 27 for 25% off GNC products through its myRewards Plus app. To take advantage of this offer, register the limited time offer in the myRewards Plus app and scan the app or myRewards card at time of purchase.
TCA appoints four Highway Angels
The Truckload Carriers Association has named Greg Rupp, Matthew Lawson, Tony Doughty and Thomas Glass as Highway Angels for their heroic deeds on the road.
Rupp, who hails from Leechburg, Pa., and is a professional truck driver with Ward Trucking based in Altoona, Pa., was named a Highway Angel for stopping to help at the scene of a motorist who was struck while he was pushing his broken down vehicle. Read his full story here.
Lawson, of Kernersville, North Carolina, and professional truck driver with Little Rock, Arkansas-based CalArk International Inc., was named a Highway Angel for rushing to pull a man out of his vehicle after he swerved onto an embankment next to a river. Read his full story here.
Doughty, of Greenville, Tennessee, and Glass, of Maryville, Tennessee, both professional Bay & Bay truck drivers based in Eagan, Minnesota, were named Highway Angels for stopping when they came across a disabled vehicle with smoke coming from under the hood. Read their full story here.
Applications for TXTA Foundation scholarships are now open
The Texas Trucking Association (TXTA) Foundation Scholarship 2022-23 is now accepting applications.
Drivers, dockers, mechanics, office workers – thousands of people contribute to a strong and efficient automotive transportation industry in Texas every day. Many of these workers are or have dependents pursuing higher education, whether in technical or trade schools as well as universities or colleges. The TXTA Foundation eases the financial burden of their efforts by providing scholarships to current TXTA employee members, their dependents, and their grandchildren.
Scholarship criteria include:
Employees and dependents of employees, children, spouses and/or grandchildren of current TXTA carrier or allied member companies in good standing.
High school seniors (diploma or equivalent), current university, college, and trade and technical school students.
Applicants must complete the online application by the published deadline and include a personal story, official transcripts, and letters of recommendation.
The application deadline for the TXTA Foundation Scholarship is April 1. Apply here today.
Alabama UPS Driver Gets a Furry Surprise
After losing his 7-month-old puppy in a tragic accident on January 22, UPS driver Grady Galloway was left speechless after Big Springs Veterinary Clinic and the people of Springville, Alabama raised funds for a new puppy.
After learning about Galloway's tragic story, Hannah Nolen immediately launched a fundraiser to give her favorite UPS man a new best friend. In three hours, enough money was raised for a puppy. Nolan traveled to Mississippi to pick up the pup from Beth's Chow Chows. When Nolan arrived, Beth gave Nolan the new puppy virtually for free, so the money raised from donors went to a Springville community care package.
"Vaccines, no matter [he] needs, there's over $500 in there for him," Nolan told WBRC. "He makes everyone smile, it's time we made him smile",
Laughing through tears, Galloway said his new mate "needs to be able to get in the truck with me for the rest of the day. My kids say my dogs are treated better than them. They're probably right, so he'll have a good one.
Watch Galloway get the surprise of his life in the video below.