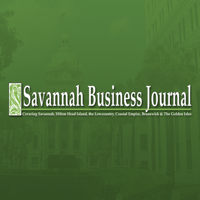 [ad_1]
December 21, 2021 – World Trade Center Savannah (WTCSav) accepts entries for the third annual "Peace Through Commerce" student competition, a student competition designed to identify and inspire the next generation of business leaders from over 300 cities of the world where a World Trade Center branded company is located, hosted by the World Trade Centers Association Foundation (WTCAF).
Student teams are invited to present original projects, products or other innovative ideas that exemplify and promote social innovation and sustainability through collaboration, fair trade and ethical international business practices. Projects must also address at least one of the UN's 17 Sustainable Development Goals, such as no poverty, zero hunger and sustainable cities and communities.
The winning team will receive a cash prize of $ 3,000; an opportunity to participate in the 2022 WTCA Virtual General Assembly; an opportunity to present their idea virtually to a global audience and to be honored by attendees at the event; a special feature in a future episode of the WTCA Global "Trade Wins" podcast, where they will be interviewed by Robin van Puyenbroeck, WTCA Executive Director of Business Development; and a certificate of recognition by the WTCAF Board of Directors. The first finalist team will receive a cash prize of $ 1,500 and a certificate of recognition from the WTCAF Board of Directors.
New this year, in collaboration with the United Nations Academic Impact (UNAI), the program is open to all students worldwide, including the UNAI network of over 1,400 member institutions in over 147 countries. that reach over 25 million people, made up of students, academics, scientists, researchers, think tanks, higher education institutions, continuing education and educational associations.
In 2008, WTCAF was founded to conduct programs that promote social welfare by pursuing and supporting activities that promote peace and social stability.
[ad_2]