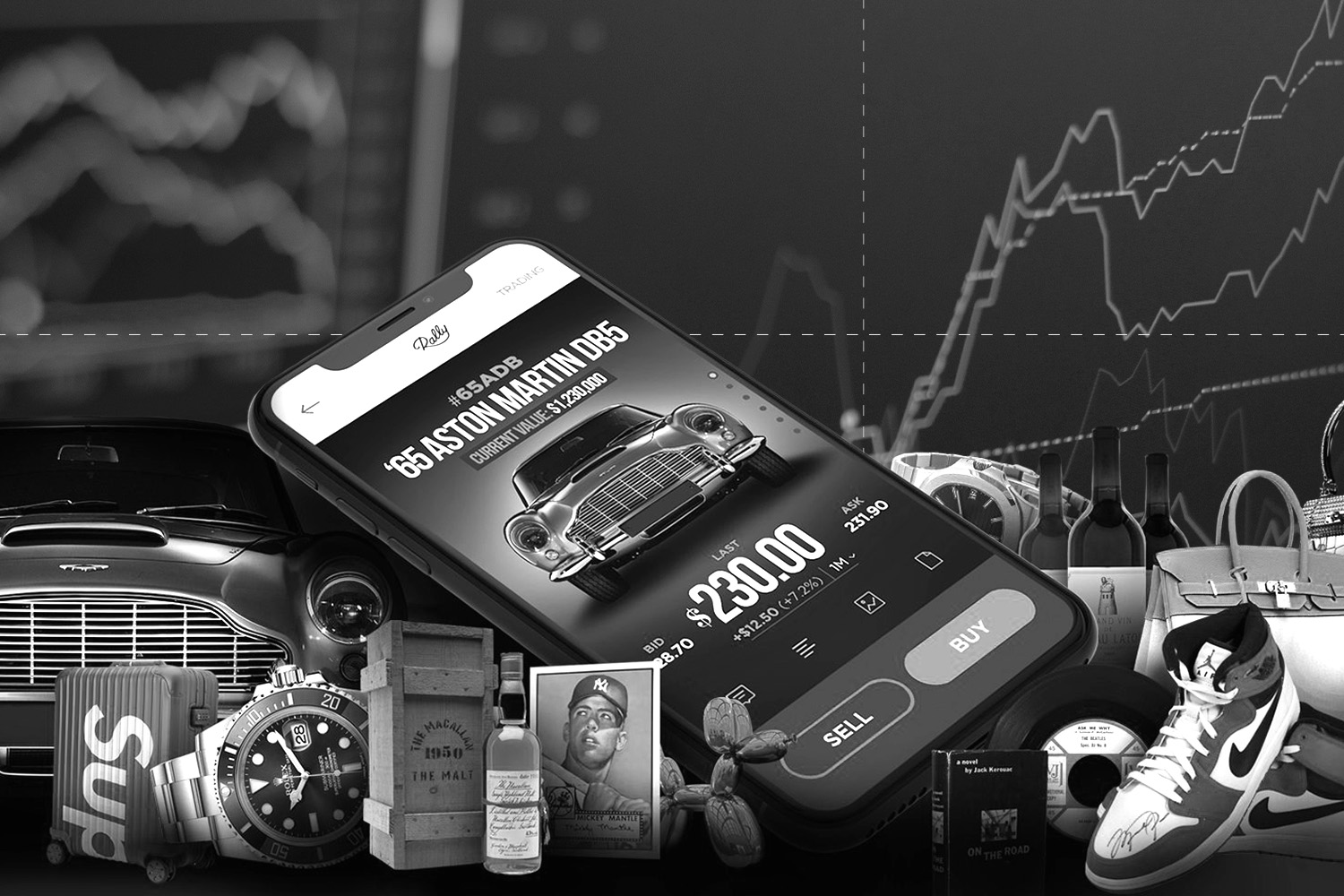 Summary
Alternative assets can generally be defined as assets that fall outside the traditional definition of stocks, bonds, or currency investments. In recent years, there has been a democratization of access to investments in alternative assets, such as startups, investment funds or real estate projects.
Various platforms have been created over the past decade to enable individual investors to participate in private markets that otherwise would not have been accessible to them. The most recent trend? Access to cultural investments – unlocking a new asset class.
Investment platforms such as Alt, SNKRS, Rally Rd, Otis, and GOAT not only allow individuals to purchase a new class of assets in an organized fashion, but also allow fractional ownership of those same assets.
While investing in culture has been a big trend, the boom in alternative asset investing spans many verticals ranging from NFTs to real estate, art, crypto and farmland. The movement towards the "financialization of everything" will allow individuals to create value and earn according to their interests and skills. Investing in assets will move away from a market held by "financial professionals" and instead usher in a new class of investors.
In the news
On Wednesday, January 12, it was announced that streetwear e-commerce platform StockX would seek to go public in the first half of 2022.
The company was last valued at $3.8 billion after its $60 million Series E capital raise in April 2021. Additionally, it was announced that StockX has tapped investment banks Goldman Sachs and Morgan Stanley to work on the transaction.
What is StockX? The Company is an e-commerce platform that connects buyers and sellers of designer and streetwear accessories, shoes, electronics, luxury watches and other collectibles. The company has recently expanded its offering to more and more consumer goods as a platform that captures various verticals within the "culture" space. Items such as wanted game consoles, consumer electronics, and trendy accessories are often listed because the platform is independent of product type (SKU) and instead focuses on capturing a cultural zeitgeist .
StockX is one of the first "cultural" investment platforms that will grace the public markets. Ebay and Craigslist are successful examples of Internet retail marketplaces that have existed and thrived in the past. The likes of StockX and other similar marketplaces represent an "unbundling" of an existing business model.
This unbundling is not only observed in the culture market. Earlier this month, Fanatics agreed in principle to buy Topps trading cards for $500 million. Additionally, PSA/Collectors Universe was taken private for $850 million at the end of 2020 as the collectible card and sports nostalgia market experienced its initial peak during the pandemic.
Whichever way you slice it, investing in alternative assets is becoming mainstream.
current market
As we examine the current market for investing in alternative assets, various verticals have formed as investor interest drives demand for new and innovative platforms to invest in. Below, we've outlined some of the major verticals that have seen new investment platforms. The map includes some of the larger players that we have identified which we believe provide a representation of the current market.
Our market map provides context on how capital has flowed to these various platforms over the past few years. According to funding data, the highest areas of concentration can currently be classified into the following categories:
Culture
Infrastructure
Crypto
Crowdfunding
What we can see from the formation of these different verticals is that there is a shift in investing from public assets (stocks, bonds, ETFs) to private assets such as those in our market map above.
Previously, these private markets were not accessible to the general public. But with the introduction of splitting and platform trading, we can anticipate a shift in capital. For context, JPMorgan and BlackRock have released their Global Alternatives Outlook which covers how institutions are spending on traditional alternative assets. Both investment firms pointed to the increased volume of investments in alternative assets and cited low interest rates as one of the driving factors. More specifically, in 2021, the institutional market for alternative assets experienced:
$1.1 trillion in new assets under management in private debt, infrastructure, natural resources, private equity ("PE") and real estate.
Total alternative assets under management exceeded $9 trillion.
Private equity investments reached $737 billion in new financings and total capital under management of $5.8 trillion.
Why is this important? Institutional investors (eg large banks, pension funds, insurance companies, etc.) have historically dominated all markets – public and private – by more than 90% according to NASDAQ. Retail investors, however, have seen their volume increase in recent years, with a sharp increase especially during the pandemic era. The trend shows that retail (i.e. non-institutional) investors have been more active in the markets in general, a positive sign for new alternative asset markets.
The global macroeconomic trend of ordinary individuals accessing markets, actively seeking returns or returns, and participating in investment activities, is a tailwind for further adoption of alternative assets – an asset class that opens the appeals to a wider population.
NFT Market vs Collectibles
To look at the alternatives market on a more granular level, we'll look at NFTs and collectible cards, two verticals that have seen incredible growth during the pandemic until today. In terms of collectible cards, the pandemic has seen a massive increase in the adoption and value of these assets. According to eBay data, domestic card sales grew 142% in 2020, indicating that an additional 4 million cards changed hands in the past year. An additional note: according to a PWCC study, if you had invested in a basket of high-end collectible cards (sports, Pokemon, etc.) in 2008 instead of an S&P 500, your returns would have been 175% against 102%.
Looking ahead, the domestic trading card market size is expected to grow from $10.6 billion in 2020 (last recorded data) to $62.1 billion in 2027, according to research by Research and Markets. Growth represents an annual growth rate of 28.8%.
NFTs are also rapidly gaining popularity. According to data from blockchain research firm DappRadar, the total volume of NFTs traded in 2021 was $16.7 billion including Web3 assets and $13.1 billion including only NFTs. The number represents an increase of approximately 43,000% from 2020, when trading volume only reached $33 million.
However, it is important to note that some trends seem to persist at a higher rate than others. When looking at Google's search volume traffic and trending data, it appears that NFTs have retained internet interest while trading cards have seen a steady decline or "leveling off". since the peak of the first wave of the pandemic. Collectibles as a whole are also showing increased interest. Supporting data included below:
Across all platforms, we anticipate increased adoption, regardless of vertical. The general trend of retail investors increasing their overall investment activity will drive the most change.
Why is this important?
The big picture would indicate that transaction platforms (think of everything from PayPal to Airbnb) have the ability to scale, generate revenue, and succeed in today's market. While there are winners and losers, like any market, there are indications that these platforms could gain mass adoption. In the future, it is possible that major investment managers like BlackRock, Nuveen, Invesco, VanGuard, etc. partner with platforms like GOAT or StockX to form real ETFs for people to invest in the stock market.
The possibilities are vast in the "financialization of everything" version of the world. From a cultural investment perspective, the sports industry is squarely in the middle of the trend. We anticipate continued growth from both a platform perspective and a market participation perspective.