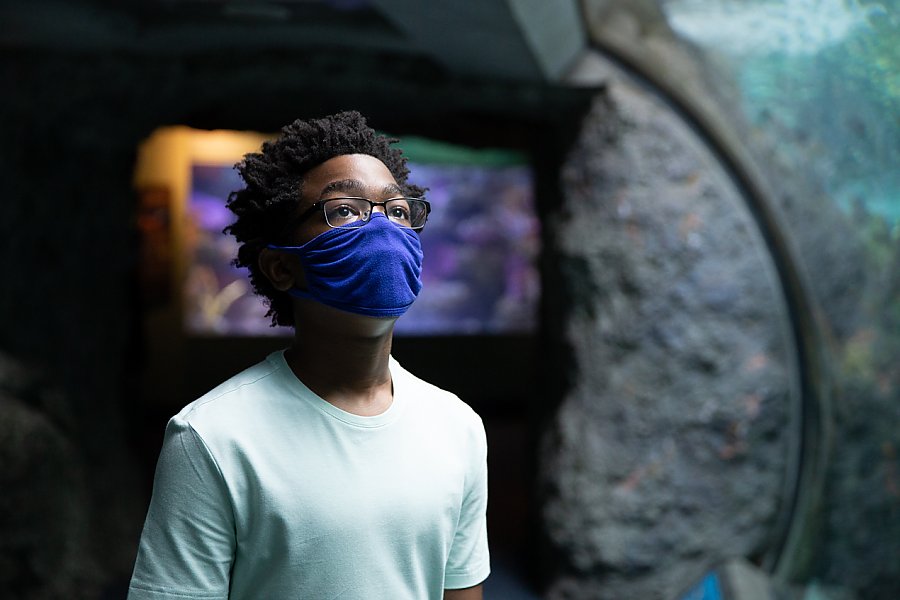 Deadline: November 25, 2022
Applications are open for the Aquarium of the Pacific African American Scholar Program 2022. The program provides financial support and community engagement to talented African American students pursuing areas of marine science study related to the work of the Aquarium.
Through the reward and engagement experience, the Aquarium hopes to reduce barriers by providing both financial support for academic endeavors and community support through networking opportunities. This program aims to provide continued involvement in Aquarium-related fields for deserving African-American students to bring diverse minds to solving the problems facing our planet and its people.
Since 2021, the Aquarium has named 21 recipients of this scholarship. They have participated in a variety of Aquarium programs, including writing for the members magazine, serving as judges at a high school film festival, creating films for early childhood education partners, and serving of "Ask a Scientist" at Aquarium events and via social media. Researchers also attend a fall symposium to strengthen their bond with the Aquarium and with each other. Symposium activities typically include opportunities to meet Aquarium staff, hear from a panel of STEM professionals, and connect with high school students from the Long Beach Unified School District.
Award
The $10,000 scholarships will be paid in two additional installments. Additional details will be communicated at the time of award notification.
Eligibility
Open to California residents of any age with African American heritage with proof of acceptance or enrollment in an accredited university, community college, or trade school with a field of study in aquarium-related fields .
Paid employees of Aquarium of the Pacific, members of the Board of Directors and their immediate families are not eligible. Volunteers and their immediate families can apply.
Application
The applicant must create an account through the application portal and submit the required documents before the deadline.
Proof of application, acceptance, or enrollment at an accredited university, community college, or trade school in an aquarium-related field of study, including ocean education, public communication, animal science , water quality and conservation.

For high school graduates, proof of acceptance or enrollment is required prior to the initial disbursement of funds.

Resume or Curriculum Vitae
Two letters of recommendation.
Authorization of photos and completed W9 forms for the Aquarium.
African American Scholar Essay – 500-750 words
Click here to apply
For more information, visit African American University Program.