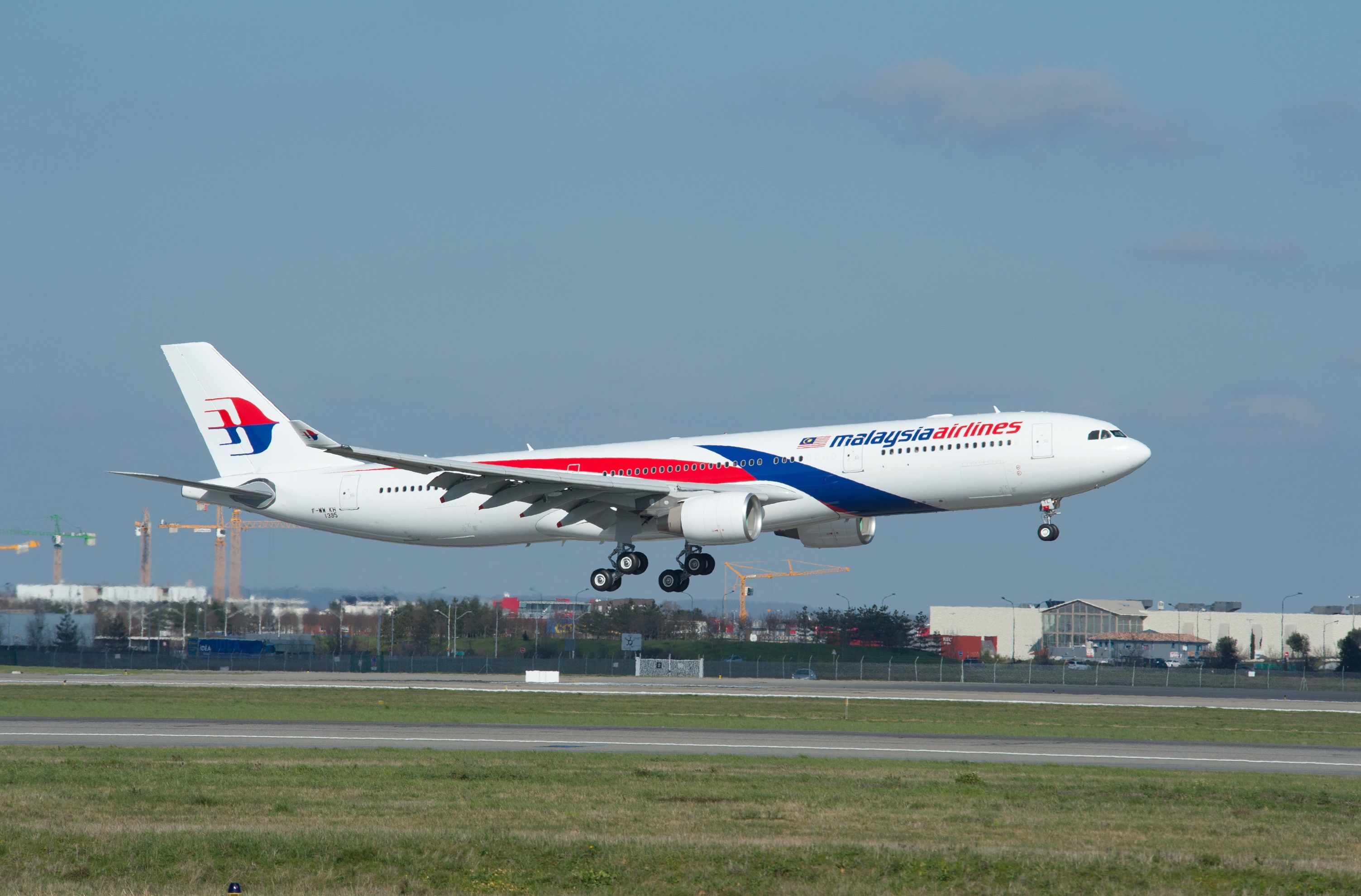 During the last session on Friday of the Association of Asia-Pacific Airlines At the 66th Assembly of Presidents in Bangkok, the leaders of the thirteen member airlines passed three resolutions. With air travel resuming in the region, leaders want to ensure that critical lessons learned during the pandemic are put into practice, not forgotten.
After more than two years of lockdowns, border closures and airline groundings, the general sentiment among leaders is relief that aviation's recovery is finally happening in Asia Pacific. Their support for the AAPA resolutions comes from a common understanding that regulations have stifled recovery, particularly in passenger facilitation, security and sustainability.
AAPA on display in Bangkok
Photo: AAPA
AAPA chief executive Subhas Menon (seventh from left) told the gathering, which included Simple Flying, that AAPA carriers have shown remarkable resilience in the face of challenges. through the prolonged COVID-19 pandemic while maintaining the highest safety standards.
"However, the lack of coordination of travel requirements across borders and the burden of restrictive government regulations are hampering the sustainable recovery and growth of Asian carriers, as well as their ability to fully contribute to the region's social and economic development."
Passenger facilitation
Photo: Star Alliance
Globally, governments have introduced digital apps, primarily focused on pre-travel health checks. Their use in aviation was problematic given that most were not interoperable with each other and were not enabled for registration or for immigration purposes. The AAPA says that the existing electronic passport technology can be leveraged to help reduce airport congestion and queues at immigration checkpoints. The resolution is:
AAPA Calls on Governments and Border Control Agencies to Work Together to Adopt Interoperable Digital Applications for Air Travel, Per ICAO [International Civil Aviation Organization] advice, in order to reduce unnecessary congestion before departure, delays and inconvenience for the traveling public. AAPA also calls on governments to use existing passenger data exchange systems to provide integrated pre-trip verification responses to aircraft operators related to immigration, security and public health requirements while fully respecting passengers' right to privacy.
Security
Photo: Vincenzo Pace | single flight
Simple Flying has covered the issue with 5G telecommunications towers in the United States, but there is also a problem with a Federal Aviation Administration regulations (FAA). To overcome the 5G issue, the AAPA says the FAA requires all commercial airliners to be equipped with new or modified radio altimeters by July 2023 to maintain operations in the United States.
AAPA argues that introducing regional or sectoral targets that are counterproductive to aviation safety and recovery is inconsistent with ICAO's "no country left behind" principle. The resolution is:
AAPA calls on governments, aviation regulators, safety agencies and other stakeholders to support ICAO's frequency spectrum strategy. The AAPA also calls on governments to consult with aviation safety regulators, subject matter experts and airspace users to provide all necessary considerations and establish regulatory measures to ensure that systems and services existing aeronautical equipment are free from harmful interference.
Sustainability
Photo: Malaysia Airlines
The assembly paid a great deal of attention to aviation sustainability, with almost universal recognition that without some form of sustainable aviation fuel (FAS), reaching net zero carbon emissions by 2050 is very unlikely. They all agreed that building an effective SAF ecosystem will require significant government support and incentives to provide SAF in the necessary volumes and at an affordable cost. The resolution is:
AAPA calls on governments to work with relevant stakeholders such as fuel suppliers to accelerate fuel research, certification and development as well as raw material processing technology and production, and certification of new aircraft. and engines to enable scaling of SAFs in sufficient quantities. at a competitive cost to meet the long-term needs of the industry. The Association also renews the call to governments to participate in CORSIA [Carbon Offsetting and Reduction Scheme for International Aviation] to respect the scope and integrity of CORSIA and to refrain from applying redundant international CO2 emissions requirements.
AAPA is the trade association for scheduled international airlines operating in the Asia-Pacific region. As such, he represents industry interests to governments and policy makers on issues that affect commercial aviation. Asia-Pacific airlines account for more than a third of global air passenger and cargo traffic.
Are these resolutions relevant to what airlines and their passengers face today?